Natural Oil Woodstain Effect
---
SILVER METALLIC FINISH
Osmo Natural Oil Woodstain Effect is ideal for use on any exterior wood, including doors, windows and shutters, carports, timber cladding, balconies, smooth fences, pergolas, garden furniture and summer houses.


Natural Oil Woodstain Effect
Advantages and benefits:
An all-in-one, premium oil-based wood stain for any exterior wood
Excellent durability all year round
Weather resistant and water-repellent
Active ingredients protect against mould, algae and fungal attack
UV-stable to help reduce the greying effects of the sun
Provides a semi-transparent, decorative, metallic satin finish
Based on a blend of natural oils
Benzene-free formulation
Low V.O.C content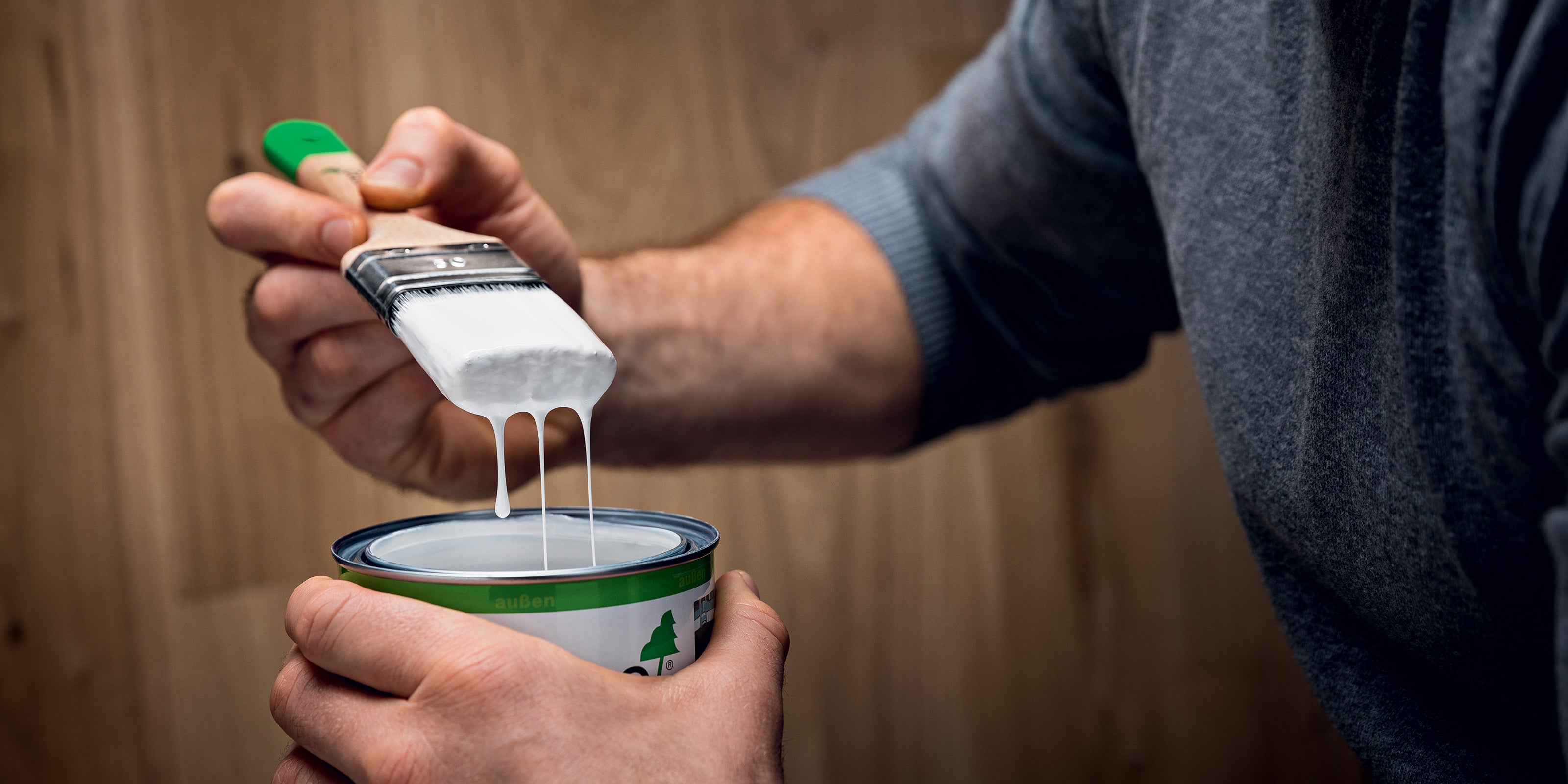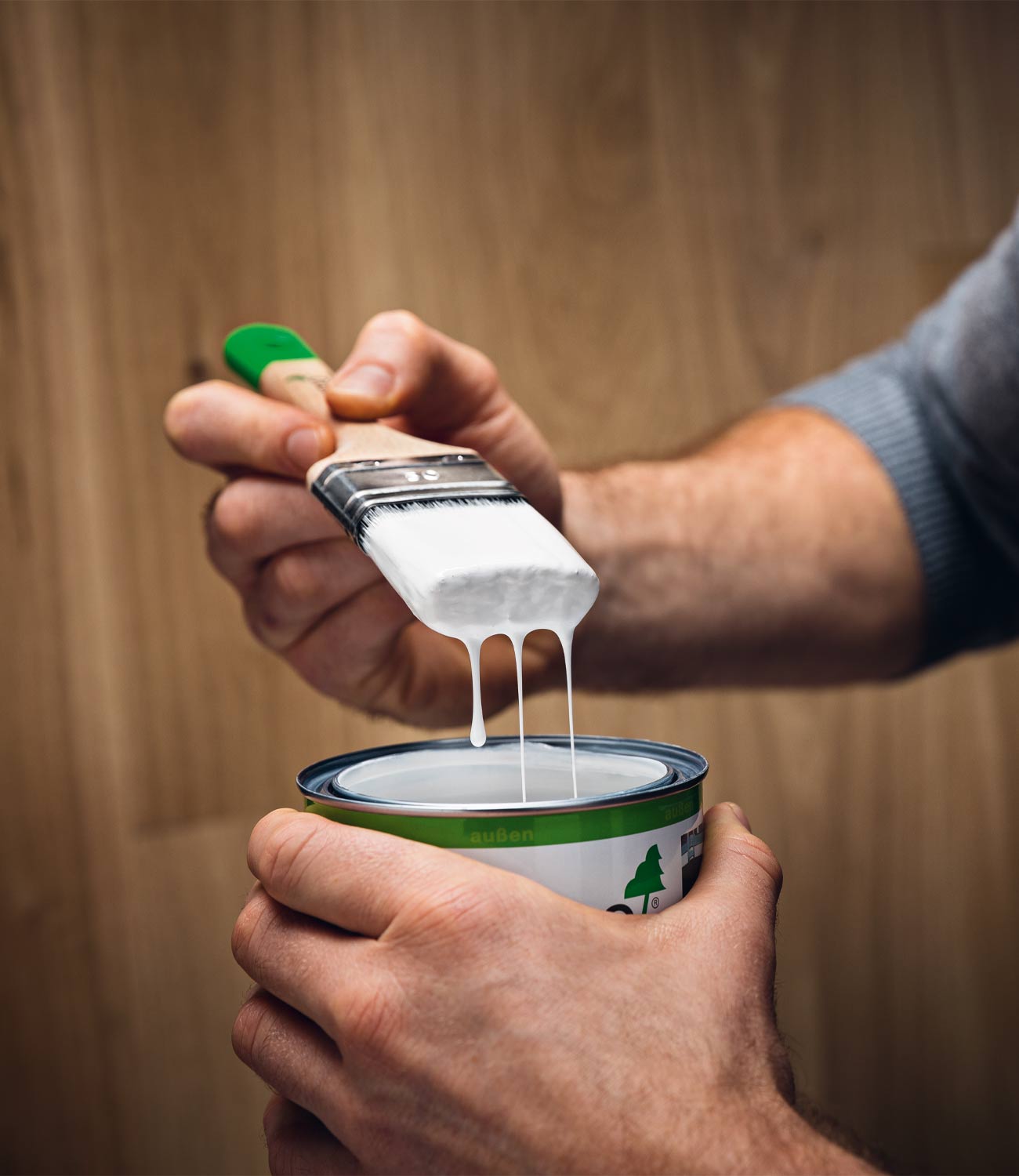 Application Instructions > Natural Oil Woodstain Effect
Application Instructions
Prior to using, please ensure the product is stirred thoroughly.
Apply thinly and evenly along the wood grain with a Brush or Microfiber Roller
Allow good ventilation whilst drying for 10-12 hours
Apply a second coat as above
Apply a top coat of Osmo UV Protection Oil 420 Clear Extra to increase durability and UV resistance
Please note: Dried surface is satin-glossy at first and afterwards is satin.
Tip: The type and age of timber can have a dramatic impact on how much product you need. As an example, softwood decking that is old will likely require more oil than a relatively new hardwood decking that still retains a fair amount of natural oil.
To test how much oil your decking needs, apply one thin coat, allow to dry, then apply a droplet of oil in a corner. If the droplet of oil soaks into the wood then a further coat can be applied. Repeat this process until the droplet of oil sits as a bead on the surface of the wood and no longer soaks in to the timber. This is an indication that the timber has absorbed as much oil as possible and doesn't require any more.
Technical Information
| | |
| --- | --- |
| Weight | N/A |
| Application Temp. | +5°C to 35°C |
| Colours | 1140 Agate Silver, 1142 Graphite Silver, 1143 Onyx Silver |
| Approx. Coverage | 26m²/L (280 ft2/L) with one coat |
| Approx. Dry Time | 6 hrs |
| Number of Coats | 1 or 2 coats |
| Sizes | 750mL, 2.5L, Sample Sachet (5mL) |
Product Data Sheets
Have a question? Call us on 1-844-OSMOCAN (676-6226)
Monday-Friday 8:00am-5:00pm EST
Product Data Sheets
Have a question? Call us on 1-844-OSMOCAN (676-6226)
Monday-Friday 8:00am-5:00pm EST
Product Documentation